Sony Allegedly Developing a PS5 With Detachable Disk Drive
This site may earn affiliate commissions from the links on this page. Terms of use.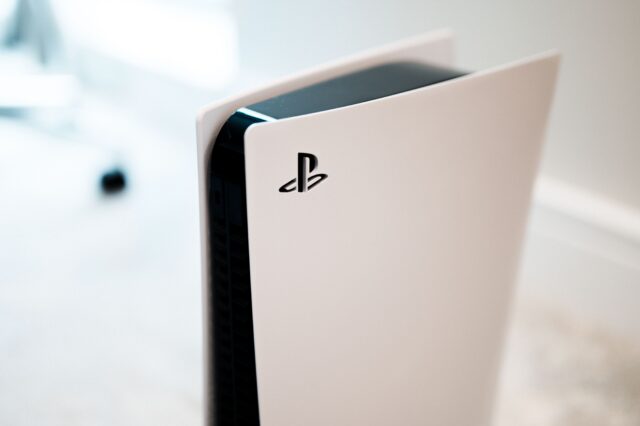 (Photo: Charles Sims/Unsplash)Less than two years after the PlayStation 5's debut, Sony is rumored to be working on a new iteration of the console that would have a detachable disk drive.
Anonymous sources familiar with Sony's development plans say the company intends to release an updated version of the popular console in September 2023, according to tech journalist Tom Henderson. The redesigned console could rectify gamers' indecisiveness over whether they'd rather own the disk-compatible version or the digital edition (which, of course, requires finding an available PS5 in the first place.)
Sony's new iteration is said to contain all the same hardware as the PS5s already on the market. The difference lies in its detachable disk drive, which will connect to the back of the console using an added USB-C port. This allows gamers the flexibility to add or ditch the bulk associated with a disk drive without having to sacrifice the console's frontal aesthetic.
According to Henderson's sources, the plan is to offer the new PS5 both on its own and bundled with the detachable disk drive. Disk drives themselves might also be sold separately in case of damage (or a change of heart). It's currently unclear whether the new disk drive will work with existing digital edition PS5s. The PS5 has always had a USB-C port at the front, and while it does support external storage, that doesn't guarantee it'll work with the new drive.
Should everything go to plan, the redesigned console will replace all three PS5 chassis Sony has sold so far. The chassis dubbed A comprised the PS5's body when it first hit the market in November 2020. The B chassis, which was integrated into PS5s sold in August 2021 and later, shed 11.6 ounces from the original design by using a smaller heatsink. A C chassis took this a step further earlier this month by utilizing an even smaller heatsink, as well as a redesigned motherboard and an additional heat pipe. All told, today's PS5s are 1.1 pounds lighter than those sold during the console's debut.
Sony is expected to produce 18.5 million units of the new PS5 in 2023. The company will only manufacture 12 million consoles using the old chassis as A through C are phased out.
Now Read: