EA Announces New Anti-Cheat Tech for PC that Runs at the Kernel Level
This site may earn affiliate commissions from the links on this page. Terms of use.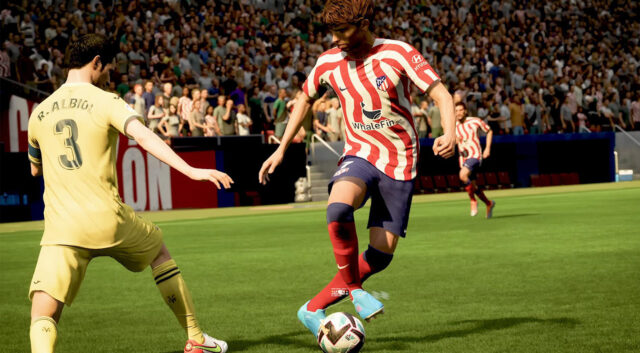 Even the best video games can be ruined if cheaters are allowed to operate with impunity. Electronic Arts is stepping up to combat cheating, but you might not love the tradeoff. EA is set to deploy new anti-cheating software in FIFA 23, hoping to head off even the most sophisticated cheaters. The EA AntiCheat (EAAC) software is a completely custom solution developed internally by EA that stops cheaters by plugging into your Windows PC at the kernel level. It'll probably work, but there are privacy and security implications.
According to EA, most cheating has moved to kernel-level techniques. As in most operating systems, the Windows kernel has privileged access to all parts of the system. By plugging into the lowest level of the system, cheating software can evade detection by mechanisms that work on higher levels with less access to the underlying OS. Some common types of cheat software include "aimbots" that can lock your crosshairs to an opposing player's head and "wallhacks" that reveal the location of other players. In FIFA, where EAAC will make its debut, cheaters can use hacks that use AI to score goals, modify player stats, and prevent you from being kicked for going AFK.
Kernel-level anti-cheat technologies are not exclusive to EA, and EAAC will have the same drawback as similar systems like Activision's Ricochet. Anything that can access Windows at the kernel level is a potential security risk — it can see everything you do without restrictions. Any flaw or vulnerability in this software could provide an opening for someone to gain total control over your machine. You also have to implicitly trust EA not to abuse this level of access. It's like giving someone the keys to your house and trusting they won't rummage around in your drawers while you're asleep.
Elise Murphy, EA's senior director of game security notes that her team is composed of "tech-inclined video gamers" who understand the potential implications, so they have focused on privacy and security. EAAC will only access the kernel when FIFA 23 is running, and the tool will be limited in what data it can collect from the system. It won't collect information about your browsing history, applications unassociated with EA games, or anything else that can't help stop cheating.
Still, it comes down to how much you trust EA. Even if the team has the best of intentions, every piece of software has bugs. Any flaw in EAAC could be potentially devastating to FIFA players, so the company needs to be extra vigilant and quick with patches. The game security team is working with developers to determine the needs for each project, and that could mean EAAC will come to more games in the future.
Now read: