New Mid-Tower ATX Case Lets You Customize It With Your Own Drawings
This site may earn affiliate commissions from the links on this page. Terms of use.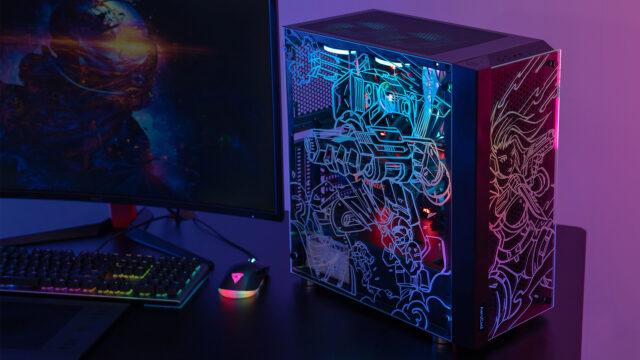 The ATX chassis market has undergone a kind of renaissance in the past few years. All of a sudden, tempered glass windows have become the standard, along with vertically-mounted GPUs to show off your hardware. Despite all these changes, most cases are still pretty much the same, at least on the outside. Now a new ATX chassis is looking to change that by allowing you to customize the exterior to your heart's content. That is, assuming you're handy with a marker.
The case is made by AeroCool and it's appropriately named the Skribble. It's an ATX mid-tower chassis that includes tempered glass "drawing panels" on the side and front. Both are detachable, allowing you to put them on a table and go crazy with the included "liquid chalk" pen. The company also throws in a soft towel that lets you wipe away your creation and start again. Alternatively, you can remove the glass front panel if you want unrestricted airflow into your PC. Where things really get interesting is when you combine your drawing with the internal RGB lighting from your hardware. There are a lot of possibilities for those with some artistic talent to make a really unique-looking case.
[embedded content]
One of the key features is the interaction between your artwork and the interior RGB lights. For that, it includes a six-port ARGB control hub to plug your fans into. Sadly, you will need to provide your own though. It only includes a single 120mm RGB fan; there are two more in the front but they're black. The hub also syncs with RGB lighting from hardware made by MSI, Gigabyte, and Asus. That includes motherboards and GPUs. Once you have that all up and running, you can change the global color for the lights with a button on the front panel. You can see how it interacts with the artwork in the video below.
[embedded content]
Drawing capabilities aside, it's a pretty typical mid-tower chassis. It supports GPUs up to 362mm long, assuming you don't have a radiator installed up front. You can also mount a GPU vertically, as there are two vertical PCIe slots. The case can handle liquid cooling too, with space for radiators in the front, top, and rear of the chassis. The front allows 120/240/280/360mm radiators, while the top can only fit 120/240mm. The only option in the rear is a single 120mm radiator. Data hoarders will want to steer clear though; it only supports two 3.5-inch drives. However, it can host up to five 2.5-inch SSDs.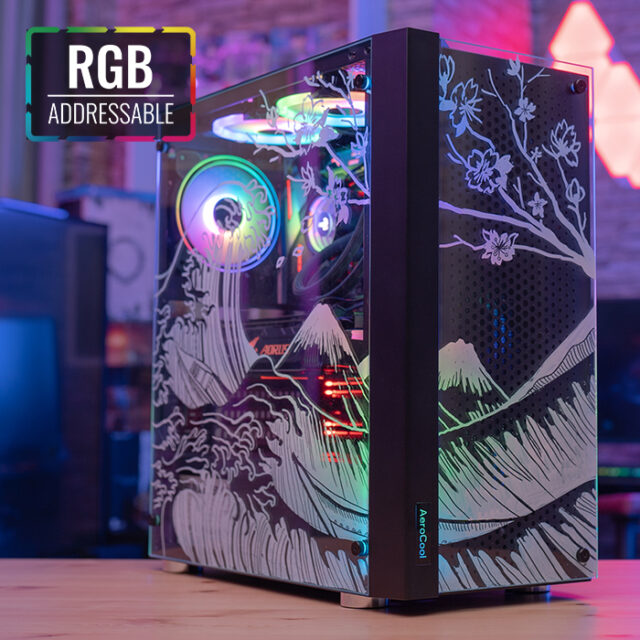 If you're now hankering to get your doodle on, you might have to wait a bit. We couldn't find it on either Amazon or Newegg. Its pricing has also not been revealed, but given its size, it's probably not outrageously priced. It's just a fun idea; we're surprised nobody came up with this earlier. All it needs to do now is begin selling artwork to trace for those of us who can't draw our way out of a paper bag.
Now Read: