Nvidia Reportedly Planning $799 MSRP for RTX 4070 Ti
This site may earn affiliate commissions from the links on this page. Terms of use.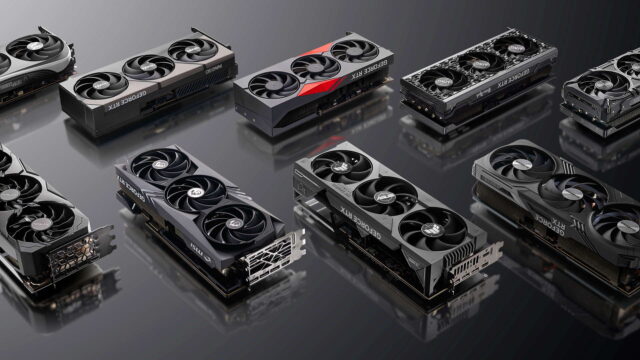 Nvidia started releasing its much anticipated RTX 40-series video cards over the past few months. Both the GeForce RTX 4090 and RTX 4080 are out there, if you know where to look, but the high prices have kept many gamers from upgrading. There may be some hope for slightly stingy enthusiasts. A new report claims that Nvidia has settled on a $799 MSRP for the upcoming RTX 4070 Ti, putting it several hundred lower than the RTX 4080.
Over the past few years, it became almost impossible to buy a video card as cryptocurrency mining and supply chain difficulties constrained supply. Nvidia seems to have gotten used to being able to sell every shipment of GPUs at full price. People were even willing to pay several times the MSRP for a capable card. As the Ada Lovelace launch approached, Nvidia CEO Jensen Huang said we should expect GPU prices to go up, not down.
At least in this one case, the pricing appears to be moving lower than it might have been. Previous rumors pointed to an $899 launch price for the RTX 4070 Ti, but now Nvidia has told its partners that it's planning to knock $100 off of that. That's a relief after unofficial overseas pricing topped $1,000.
The GeForce RTX 4090 was the first of Nvidia's Ada Lovelace GPUs to launch, and it sold well in spite of the sky-high $1,600 retail price. But that's the top-of-the-line — there's always someone who wants the best hardware in their rig and will pay to get it. The RTX 4080 takes a big step down in performance, although it can still run every modern PC game with ease. Still, consumers weren't as willing to spend $1,200 on the second-best. Nvidia may have seen this coming, though. It opted to pull the 12GB version of the 4080 prior to launch — this card may end up rebranded as the 4070 Ti.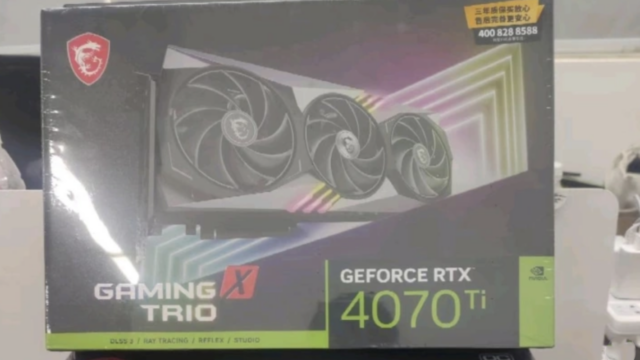 Lackluster RTX 4080 sales are probably responsible for Nvidia's pre-launch price cut, but we cannot discount government action. GPUs are covered under "Section 301" tariffs, which add 25% to import costs. These fees were on hold for the past few years but were scheduled to resume in January. However, the tariffs were postponed for an additional nine months earlier in December. That gives Nvidia and its partners more breathing room to account for the 4080's weak sales.
The lower MSRP, if it survives to launch in the coming weeks, could make the RTX 4070 Ti the sweet spot for gamers. It can reportedly outperform the RTX 3090, and it won't have the same unreasonably large footprint as the RTX 4090. Nvidia has an announcement planned for early 2023, and we expect to get more details about the launch at that time.
Now read: