Google Announces Oct. 6 Event for Pixel 7, Pixel Watch, Nest Devices
This site may earn affiliate commissions from the links on this page. Terms of use.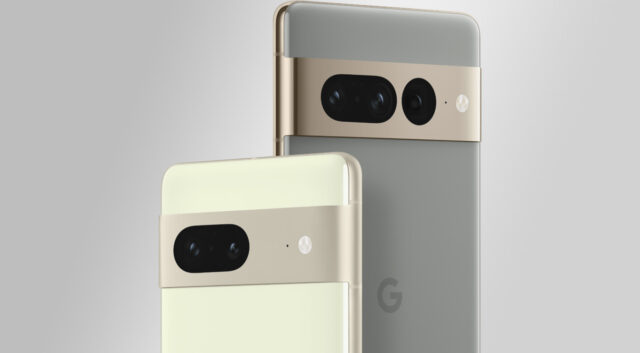 Google has largely given up on keeping its upcoming announcements secret. We already know it's going to launch new phones, a watch, and other goodies this year, and now we know the full reveal will take place on Oct. 6. Google will have all the details on the new Pixel 7 phones, as well as the long-awaited Pixel Watch. There will also be some new Nest gear.
Try as it might, Google couldn't keep its smartphones from leaking in full prior to the announcement. Back in summer 2018, a whole shipment of Pixel 3 XL phones went on sale after they were "misplaced" in transit. Google hadn't even announced the phone at that point. The following year, it revealed key features of the Pixel 4 months early, and it's been sharing more with each successive generation.
For the Pixel 7, Google offered a sneak preview at its I/O conference in May 2022. Google showed so much that there hasn't been much new information gleaned from leaks. These phones will look similar to the Pixel 6 family with the large camera bar across the back, but the design looks more cohesive and refined. This is also the first time Google has stuck with a single design aesthetic for more than one generation.
It's all coming together.

Join us live for #MadeByGoogle on October 6th at 10am ET.

Sign up for updates and add to your calendar: https://t.co/SAeNERjey0 pic.twitter.com/NaeUtChx7X

— Made By Google (@madebygoogle) September 6, 2022
Inside, the Pixel 7 and 7 Pro will have a new second-generation Tensor processor. Google's first custom silicon debuted in the Pixel 6 and 6 Pro, and it used the same flagship-level chip in the cheaper Pixel 6a. Tensor caused some early update issues with the Pixels, but it was overall an impressive showing for Google's first custom mobile chip. Hopefully, the Tensor G2 is better still.
The Pixel Watch was similarly pre-announced months ago. This device has the same curvy aesthetic as the Pixel 7 and 7 Pro — imagine an Apple Watch but round, and you have the Pixel Watch. Google's wearable platform has struggled in recent years, propped up almost entirely by Fossil and Samsung. The latter just released a new batch of smartwatches running Google's software, but the Pixel Watch won't have Samsung's UI — it'll be pure Google.
The event will also include some new Nest hardware, but it's hard to get excited about that. Google's stewardship of Nest has been marked by long delays in launching new hardware, confusing app splits, and missing features. This year, we're expecting a new Nest Doorbell, a cheaper Chromecast HD, and a refreshed mesh router with Wi-Fi 6E support.
Google's hardware will do battle with Apple this holiday season, including the newly announced iPhone 14. Although, we all know who's going to win that fight.
Now read: