Microsoft Could Soon Bring Tabs to Windows Notepad
This site may earn affiliate commissions from the links on this page. Terms of use.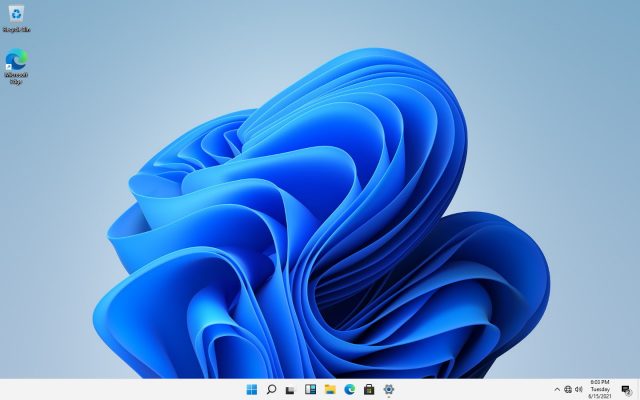 (Image: Microsoft)You're not supposed to know this, but thanks to a recent social media gaffe, it's fair game: Tabs are apparently coming to Windows Notepad. In a now-deleted tweet, a Microsoft senior product manager shared that Notepad—Windows' lightweight word processor—will eventually allow users to open and edit multiple notes using tabs.
The tweet was published late last week and deleted just minutes later. In it, the product manager announced: "Notepad in Windows 11 now has tabs!" followed by a loudspeaker emoji. The text was accompanied by a screenshot of a tabbed version of Windows Notepad, which itself read "Confidential: Don't discuss features or take screenshots." Whoops.
It doesn't take a detective to put these context clues together. Microsoft is clearly testing tabs for Notepad, though given the fact that this clearly wasn't meant to be made public, we don't have many more details. Windows 11 came out just over a year ago, meaning it's highly unlikely that Microsoft is saving the feature for a future operating system. Tabs will likely come to Notepad with some future iteration of the current OS, with Windows Insiders first to test the new feature.
It'd be kind to say that Notepad is a word processor for minimalists. As a writer, I can't imagine ever using Notepad; it doesn't have the features necessary for projects that truly matter, and if I just want to jot something down, a desktop sticky widget will do the trick while staying in a static location on my desktop. As a result, I struggle to understand why Notepad tabs would garner much celebration. But every computer user has their own tastes, and apparently, Notepad is useful for some. In fact, our colleagues at PCMag wrote up a handful of Notepad programming tips back in 2017 that still stand, and some of them might be a tad easier with tabs.
Microsoft seems to have a thing for tabs in general. In April it confirmed Windows 11's File Explorer will eventually incorporate tabs, making it easier to search for and sort items without having to open a million separate Explorer windows. The feature officially rolled out in October just after the Windows 11 22H2 update.
Now Read: