Windows 11 22H2 Update Causing BSODs, Poor Performance With Nvidia GPUs
This site may earn affiliate commissions from the links on this page. Terms of use.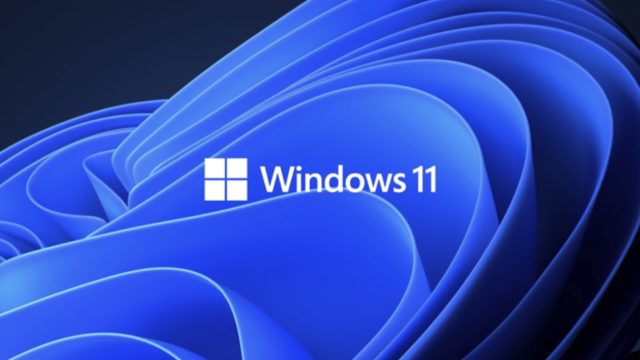 Microsoft has started rolling out the long-awaited 22H2 update for Windows 11, also known more boringly as the "Windows 11 2022 Update." This new version includes a ton of useful additions to the latest Microsoft OS, but it wouldn't be a Windows update without some bugs. This time, users of Nvidia graphics cards appear to be the worst affected, with stuttering frame rates and generally poor gaming performance. There are also some blue screens across the board.
The most widespread issue appears to be limited to systems with Nvidia GPUs. Users on Reddit report sluggish frame rates in games, but not just there. Some say there's stuttering simply from scrolling through web pages. The power of the system doesn't appear to matter, either. Even the most powerful RTX 30-series cards can be coasting along at 120 frames per second in games, and then drop to just 30fps. For what it's worth, I'm running 22H2 on my system with an Nvidia GPU. I've noticed some oddly low CPU usage in games, as some have mentioned, but performance appears unaffected so far.
It has been hard to track down the exact cause as the frame rate drop only persists for a few seconds at a time. However, the issues only appeared after the update to 22H2, and several avid gamers report their rigs have gone back to normal operation after rolling back to the previous version. A few others say they've managed to fix the issues by tinkering with graphics settings. According to Windows Latest, this issue was known during the Insider testing of the new update. Yet, it was not fixed before launch.
NVIDIA GeForce Experience 3.26 BETA is available and recommended for Microsoft Windows 11 22H2 users. This update resolves performance related issues some users may observer after the update.
✅ Download here: https://t.co/ifYtZgddOv
✅ Release Highlights: https://t.co/Ak9VWUsKwR pic.twitter.com/XzvZApU8Yt

— NVIDIA Customer Care (@nvidiacc) September 23, 2022
Nvidia was quick to investigate the issue and now says the cause is new graphics debugging features that were enabled with the update. It has released a new version of the GeForce Experience software that should address the issue (see above). This strongly implies that GeForce Experience was the root of the problem rather than driver incompatibility. This may also explain why some Nvidia-powered PCs were affected while others were not.
If you've got GeForce Experience installed, you'll want to grab that beta update for the new Windows build. Or, simply put off upgrading. That might save you some other headaches, too. Nvidia probably can't do anything about blue screening, which has hit users attempting to install the update. That's almost par for a Windows update, though. If you get hit with a BSOD, a system restore may be necessary. Microsoft's 2022 Windows 11 update adds numerous features we've been hearing about throughout the testing period, including better control of snap zones, folders in the start menu, and lots of design tweaks to older system elements. It's a good update, but not worth trashing your system performance.
Now read: