China Bans Exports of Its Loongson Chips to Other Countries
This site may earn affiliate commissions from the links on this page. Terms of use.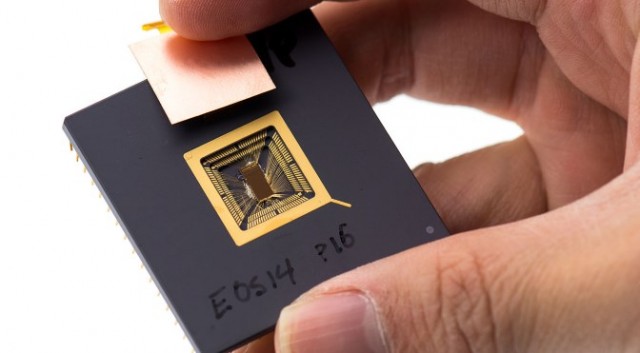 In a classic Uno reverse-card scenario, China has banned the export of some of its homemade chips to other countries–specifically CPUs made by Loongson Technology. News of the ban was printed in the Russian newspaper Kommersant and picked up by the South China Morning Post. According to PCMag, these chips' benchmarks show them to be equivalent to an 8th Gen Intel Core i3 CPU. Sources confirmed China sees the chips as being "strategically important" to the country and are part of its goal to become more technologically independent.
The Loongsoon chips are based on a MIPS architecture, and last year the company developed an instruction set of its own called LoongArch. It's described as "a bit like MIPS or RISC-V," according to Loongson's Huacai Chen. It's unclear which countries China was selling the chips to, but Russia must have been a customer. This means the move could inflict some pain on Russia, as it's been hit with crippling technology sanctions over its war against Ukraine.
Loongson is a fabless company like AMD and Nvidia. Like those two manufacturers, TSMC makes the chips but on a mature process, typically 12nm. The company makes both 32-bit and 64-bit chips that use LoongArch. Linux site Phoronix noted someone in China uploaded the results from its Phoronix test suite to openbenchmark.org for the 3A5000. Although the site describes the chips as "open source friendly," they were crushed by CPUs that are ancient by our standards. Phoronix compares the 3A5000 to an Intel Core 2 Quad Q9500. That's a CPU name we haven't heard in at least a decade, and overall the chip compares with mobile CPUs from several years ago.
Previously we reported that China's biggest import is semiconductors from other countries. Loongson was predicted to be going all-in on RISC-V with future designs. However, its new ban on exports seems to indicate the country may be changing how it wants to work with the international community. It was originally going to create a chip consortium this year in an effort to challenge AMD and Intel. It's unclear if that ever got off the ground. News of it banning exports seems like it flies in the face of an attitude of cross-border collaboration.
Nobody in the US or Europe needs access to these chips made in China. But the ban does achieve one goal for Beijing: It will prevent other countries see the progress it has made over time. This chip won't be breathing down the neck of a Core i9-13900K any time soon, but we imagine US intelligence would still prefer to keep an eye on it.
Now Read: