Duracell M150 Power Bank Looks Like An Oversized Version Of The Outfit's AA Coppertop Batteries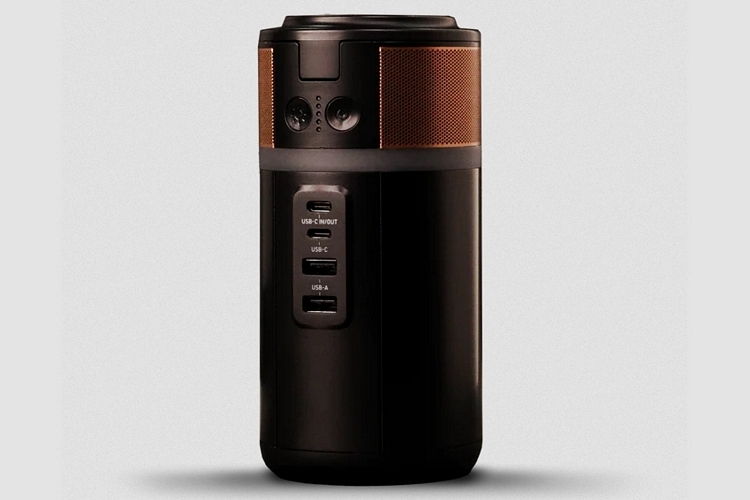 It looks like a giant AA battery, which, we guess, is a nod to Duracell's long history of producing those cells to power various small electronics. Specifically, it looks their disposable coppertop cells, which the outfit still continues to sell to this day. However, the Duracell M150 Portable Power Station is actually a power bank clad in the likeness of an oversized coppertop cell because that makes it just a little bit more fun.
Designed for portable use, this power bank comes in around the size of a travel bottle, allowing you to slot it comfortably in a backpack's side pocket. It's a pretty good power bank, too, with a reasonably large battery, plenty of charging ports, and enough power output to charge power-hungry devices.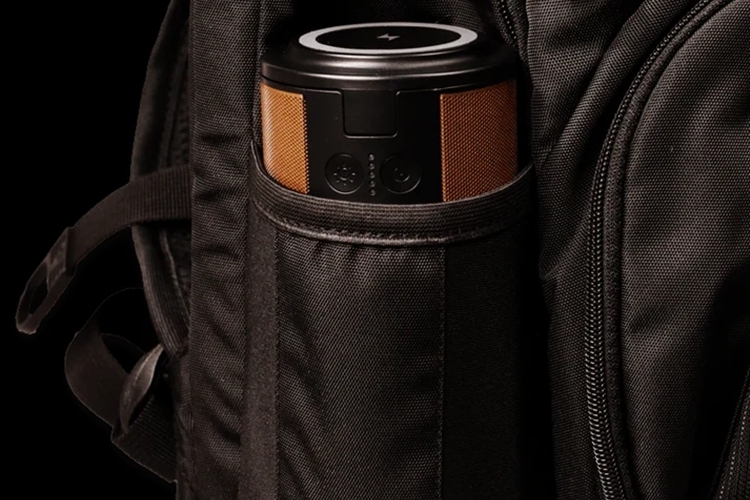 The Duracell M150 Portable Power Station is equipped with a 150W 25,000 mAh battery, which holds enough power to fully charge a laptop once, a tablet around three times, a smartphone about six times, and a smartwatch around 50 times. That means, you can use it to keep a good load of your everyday devices charged on the go, whether you're working in the field, traveling abroad, or adventuring in the backcountry.
It has two USB-C ports, one with 100W output and another with 60W output, so you can use it to charge laptops, handheld gaming consoles, and other devices that use up heavy loads of power. There are also two USB-A ports for older devices you might have in your stash, both with 18W output ratings, while the top of the power bank serves as a magnetic wireless charging pad. The charging pad, by the way, can be flipped up to hold your phone at a tilted angle (provided they have a magnetic panel in the back), allowing you to read messages, watch videos, and use any app while it's charging. Do note, it's not MagSafe certified, so charging your MagSafe iPhone in there will only juice it up at a slow-paced 7.5W.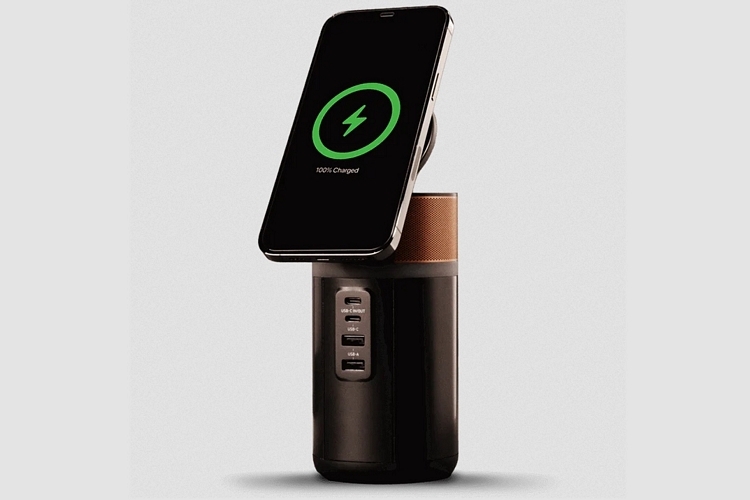 The Duracell M150 Portable Power Station actually comes with a lid that can be flipped open to reveal a small storage area underneath, giving you a place to keep your charging cables and other small items. A charging dock is included that you can use to replenish the battery at home once it's drained, with a full charge taking around 2.5 to three hours, although you can plug it directly to a USB-C outlet, which will take it a shorter two to 2.5 hours to fully charge.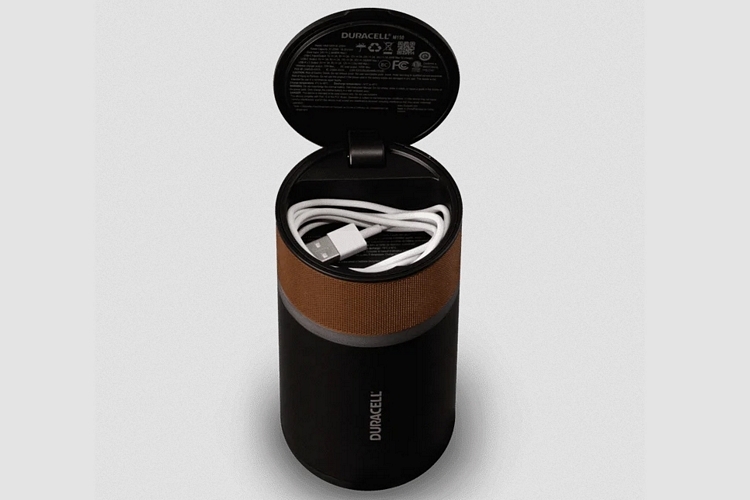 Need something bigger? If you're willing to have a power bank take a big chunk of space in your backpack (there's no way this will fit in any of the external pockets), they also have a bigger 60,000 mAh option in an even more oversized AA likeness called the M250. Beware, though, this is one large battery pack, measuring 10.4 x 5 inches (height x diameter), which is way bigger than the M150's 6.4 x 3.1 inches (height x diameter).
The Duracell M150 Portable Power Station is available now, priced at $199.
Check It Out