Google Is Shutting Down Stadia in January 2023, Offering Refunds
This site may earn affiliate commissions from the links on this page. Terms of use.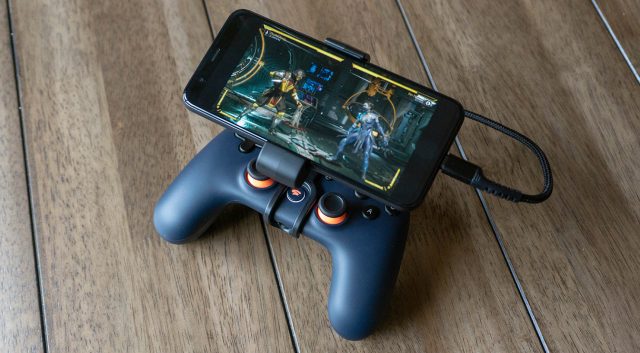 Stadia exploded onto the gaming scene in 2019 with some big promises and veteran gaming executives on board. Google said it was committed to making Stadia the future of gaming, but now it's the past. Google has announced that Stadia will shut down in January 2023, and the game purchases are ending immediately. If there's a silver lining, it's that Google will refund all past Stadia purchases. Stadia's failure leaves Amazon, Nvidia, and Microsoft as the leading providers of cloud gaming services.
Google initially only made Stadia accessible to Pro subscribers, but the service opened up to everyone in 2020. Stadia launched with a handful of popular games like Red Dead Redemption 2 and Mortal Kombat 11, but Google also promised exclusive first-party games from its Stadia Games & Entertainment division, which was run by Jade Raymond of Assassin's Creed fame. One of the first signs that Stadia was in trouble came in early 2021 when Google shuttered SG&E without warning, and this was mere weeks after Stadia finally started to get positive buzz for how well it ran Cyberpunk 2077 while the Xbox and PS4 struggled to keep up.
With no first-party titles, Google pledged to continue courting developers to get more games on the service. Reports indicate it was paying tens of millions to snag AAA ports, but there were still surprisingly few big releases. Following the shutdown of SG&E, Google was allegedly seeing subscriber numbers falling hundreds of thousands short of expectations. That's when it began working on a new vision for Stadia, or rather, the underlying technology that it calls Immersive Stream. In late 2021, Stadia began to appear as a white label game streaming service for companies like AT&T. According to Google's shutdown plans, this is the only part of Stadia that will survive.
Throughout 2022, Stadia continued to get just a trickle of indie games, which led to rumors that Google was going to shut down the service. However, Google publicly denied that in late July, saying that it was always working to bring more games to the platform. And just a few weeks later, we know the rumors were true.
Google says it will refund all purchases of games on the Stadia Store, as well as Stadia hardware on the Google Store. Stadia controllers are designed to connect over Wi-Fi, making them of limited utility in the absence of the cloud gaming platform. They should still work as generic USB game controllers, though. The refunds will take place over the coming months, finishing up in January 2023 when the service is discontinued. In the meantime, Stadia users can keep playing the games they already have in their libraries.
Despite the well-meaning refunds, this is not a good look for Google. The company has a reputation for losing interest and then canning services on which people come to rely. It asked for trust when it announced Stadia, and then failed systematically over the following three years to live up to our expectations. At the end of the day, no matter what PR and community managers say, Google is as predictable as the tides.
Now read: