Intel Unison Will Let Phone Users Text, Share Files From Their PCs
This site may earn affiliate commissions from the links on this page. Terms of use.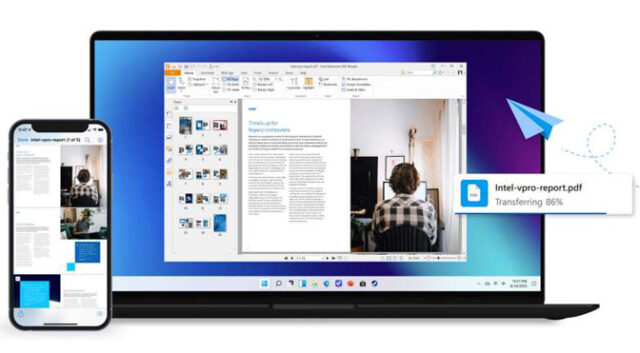 It's common for people to split their computing between a computer and mobile device, but they don't always talk to each other as seamlessly as they should. Intel hopes to fix that with its new Unison app. This tool can connect to your smartphone and make your files, messages, and more available on Windows. Well, as long as you're using the latest and greatest Intel chips.
Unison is the product of Intel's acquisition of Screenovate, which it announced at CES 2022 early this year. As an independent firm, Screenovate made bespoke apps for PC manufacturers like Dell that provided mobile integrations, and now Intel is bringing a version of that to PCs powered by its chips.
Intel says there will be a "simple pairing process" to link your phone and PC with Unison. With your machines connected, some of the core parts of the mobile experience will be replicated on your Windows machine, including phone calls, notifications, text messaging, and file access (photos taken on your phone will sync to a special gallery inside Unison).
Android users will get the full suite of features, but the iPhone won't support the same deep integrations. Some messaging features won't work, and notifications from third-party apps won't have as many features. However, iPhone users who value computer-phone cooperation will almost certainly use a macOS machine, which has more extensive integrations than even the most well-supported Android-Windows pairings.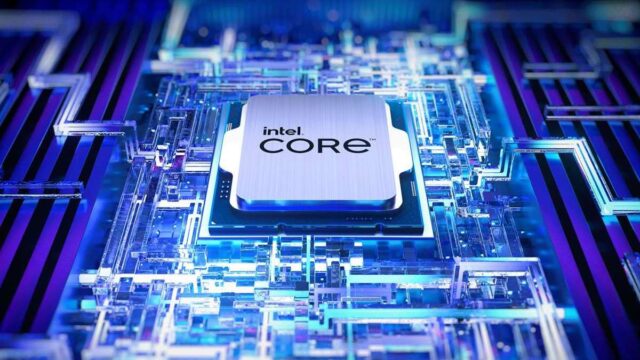 There's an elephant in the room, too. Microsoft already bundles much of this same functionality with Windows in the form of the Phone Link app (previously branded as "Your Phone"). This app lets you connect a phone to your PC to get messages, notifications, and even photo synchronization. It's possible Unison will offer a smoother experience for the basics, but Phone Link offers expanded features for some popular (and unpopular) Android phones, like those from Samsung and Microsoft. For example, these devices can mirror apps from your phone to your PC without installing them. Unison doesn't do that at all.
Intel Unison will debut on a subset of laptops based on Intel Evo technology with 12th Gen Intel Core processors. These will be HP, Lenovo, and Acer machines, but that's just the first step. Intel says that Unison will arrive on more computers in early 2023, but these will be those with 13th Gen Intel Core-based designs. Those with older CPUs will, apparently, have to make do with the very similar Phone Link tools Microsoft includes with Windows 10 and 11.
Now read: