Microsoft Adds 3 New Windows Tools in PowerToys v0.62
This site may earn affiliate commissions from the links on this page. Terms of use.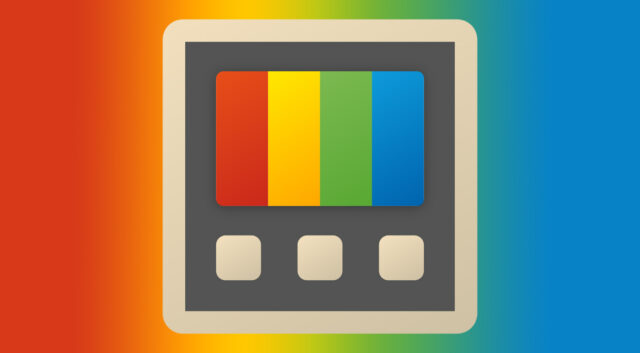 Microsoft revived its storied PowerToys toolkit for Windows in 2019, and it wasn't a one-time thing. Microsoft has continued updating PowerToys, and the latest version adds three more tools to improve on-screen measurements, typing accents, and copying text. All the power is yours with a single install from the Microsoft Store.
The update to v0.62 brings the total number of tools to 15, some of which are surprisingly robust. PowerRename is a personal favorite, which is handy if you need to manage a large number of files and you're not great about naming conventions. But that's old news. Of the three new tools, two of them are enabled by default.
As soon as you get PowerTools installed, you'll be able to access the new Screen Ruler and text extractor. The ruler appears after pressing Win + Shift + M, but it's easy to miss at the very top of the screen. The buttons let you choose between a measurement box or lines that snap to the UI elements on your screen. You can even change the threshold at which it detects edges by spinning the mouse wheel.
The Text Extractor is behind the Win + Shift + T shortcut. This will bring up a cursor with which you can highlight the text in any image on the screen. It can be a photo or just a list of options in another program. If the text is visible on your screen, Text Extractor can copy it to your clipboard in a snap.
The last new tool is Quick Accent, and you'll have to enable this one in the PowerToys settings. It's only useful if you find yourself needing to enter accented characters. It's a little tricky to use: You must press and hold the character you want to accent, and then hit the Quick Accent hotkeys before the character starts repeating. This brings up a selection of the available accented forms of that letter, which you select with the arrows. Release the key, and PowerToys inserts your selection.
A few of the older tools have also gotten updates and bug fixes. So, if you dropped PowerToys because something was busted, it might be time to check it out again. PowerToys is free to download, and it's probably safe to get used to having it around. It's persisted for a few years across two versions of Windows, so we can only hope it'll stick around for the long haul.
Now read: