Netflix Has Officially Opened a Games Studio
This site may earn affiliate commissions from the links on this page. Terms of use.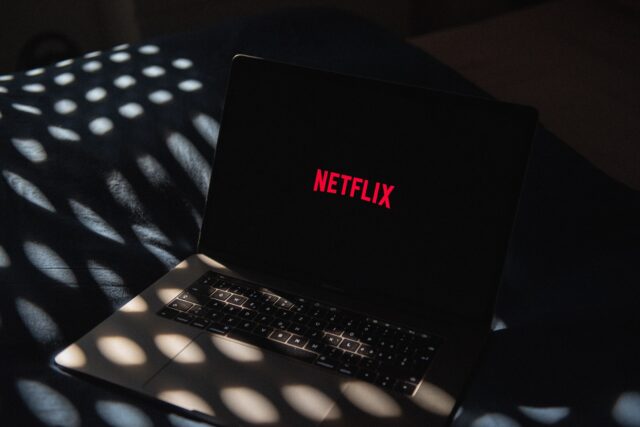 (Photo: Thibault Penin/Unsplash)Netflix has come a long way since it first began shipping DVDs in paper sleeves. The subscription streaming service announced yesterday that it's digging its heels into the video games industry by establishing its very own games studio.
The internal studio is in Helsinki, Finland and is headed by former Zynga and Electronic Arts executive Marko Lastikka. At Zynga, Lastikka spearheaded FarmVille 3; before that, he co-founded and managed EA's Helsinki studio, Tracktwenty, where he helped build SimCity BuildIt. Lastikka's newest studio at Netflix will join Next Games, Night School Studio, and Boss Fight Entertainment—all pre-existing teams acquired by the streaming service over the last year.
Netflix made its first foray into the gaming space in September 2021 when it hired another former EA exec, Mike Verdu. Verdu has since helped the company introduce a handful of exclusive mobile games, including two Stranger Things games, a game that combines basketball with dart guns, and mobile poker. Netflix has even come to offer a few premium versions of non-exclusive titles, like Exploding Kittens (originally a card game) and Heads Up. These have been available to all Netflix subscribers at no additional cost.
Despite the ease with which subscribers can access these titles, however, Netflix's games haven't been all too popular. Less than one percent of subscribers showed interest in the service's mobile gaming library in August. We even suspected at the time that Netflix might eventually cut its losses and dip out of mobile games, but it seems the company has doubled down instead. (This wouldn't be the only questionable choice Netflix has made in recent months: It also hinted at password-sharing fees and ad-supported subscription tiers earlier this year after its stock price took a plunge.)
"Creating a game can take years, so I'm proud to see how we're steadily building the foundation of our games studios in our first year, and look forward to sharing what we produce in the coming years," said VP of game studios Amir Rahimi.
Netflix didn't say in its announcement whether its new studio's titles would be included with regular subscriptions or come at an extra cost. It's not even clear whether the company will stick with mobile games exclusively; some subscribers watch Netflix on their computers or gaming consoles, and the service has experimented with remote-driven interactive shows in the past. It did confirm the games would be ad-free and lack in-app purchases, which is refreshing, given mobile games' tendency to make microtransactions integral to the user experience.
Now Read: