The Best Mobile Hotspots For Dependable Wi-Fi On The Go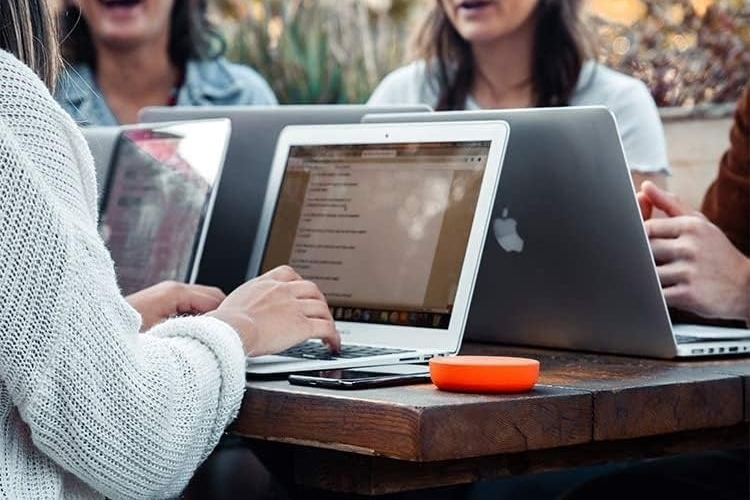 The data connection on our smartphones do a great job of giving us internet access at all times. And while you can use that phone as a mobile hotspot, that's a surefire way to drain your phone's battery, which is just going to be more trouble than it's worth. If you need Wi-Fi access for a variety of devices while you're on the go, your best bet is to use a mobile hotspot.
The best mobile hotspots offer Wi-Fi connectivity to all your nearby devices, making it easy for your laptop, gaming handheld, and camera to get online, along with any other Wi-Fi-enabled gadget you need to use throughout the day. They also support significantly more simultaneous connections than smartphone-based hotspots, so you can keep a dozen or so devices online without having to make room for any of them.
Some of the best mobile hotspots are exclusive to individual carriers. Others are more open, allowing you to pop in a SIM card for any local telecoms provider in most parts of the world. Do note, even unlocked mobile hotspots aren't guaranteed to work with every SIM card, so you'll need to do a bit of research if you plan to travel with a specific hotspot device in tow. While unlocked mobile hotspots definitely seem more attractive, those tied to specific carriers are usually sold at lower retail prices, since the carriers will make their profit over your continued of their service, rather than the initial hardware purchase. It's not always the case, but it's worth noting when you're shopping for a mobile hotspot device.
These are the best mobile hotspots to give you fast and reliable Wi-Fi on the go.
Verizon Orbic Speed Mobile Hotspot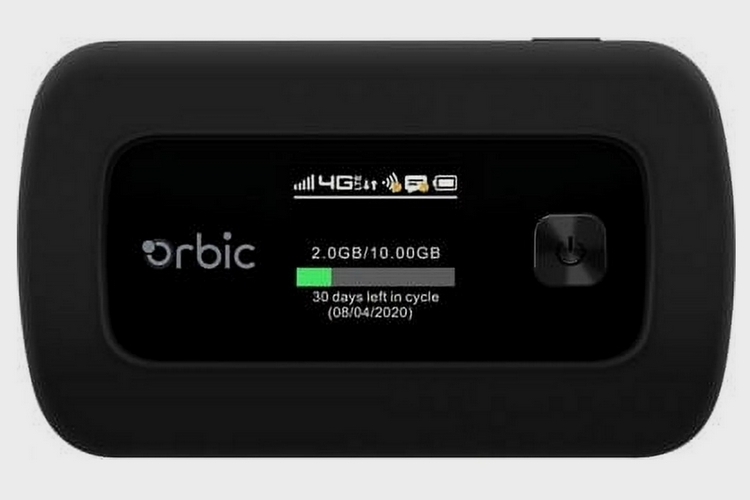 While it doesn't have 5G connectivity, this mobile hotspot gives you access to Verizon's a 4G LTE network, so you still get a fast enough internet connection, especially for personal use, without forking out too much cash. It supports up to 10 Wi-Fi connections simultaneous, while the onboard battery allows for 12 hours of continuous use, so you can get internet access for a full half day before needing to hook it up to an available outlet. An LCD display on top keeps you informed of its status at all times.
Buy from Verizon – $79.99
ZTE Max Connect MF928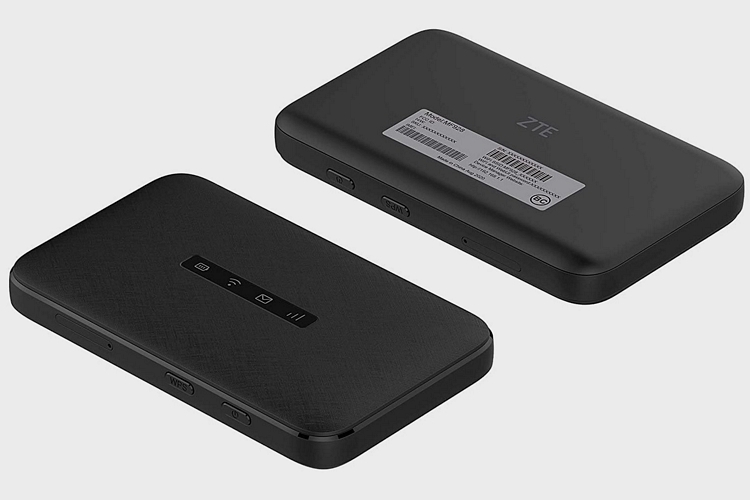 If you're not planning to connect a full party to your mobile hotspot, this affordable option creates a Wi-Fi network that supports up to 10 devices, which should be enough to provide internet connectivity to all your personal devices. There is no fancy display, opting instead for simple light-up indicators to show connection status, network strength, messages, and battery life, all of which you can explore in further detail via the companion app. It offers a dual-band Wi-Fi connection, although it only operates on a 4G LTE (no 5G), so you can't quite take advantage of the fastest wireless speeds out there. The device is one of those rare hotspots with antenna jacks, by the way, allowing you to use an even bigger antenna to better pick up wireless signals. It supports SIM cards from T-Mobile, Metro, Sprint, Boost, AT&T, and more.
Inseego MiFi M2000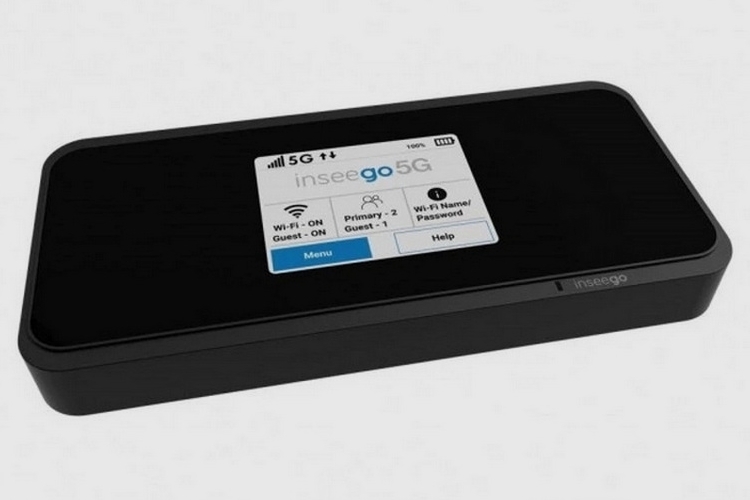 This 5G mobile hotspot gives you access to T-Mobile's extensive 5G network, and their 4G LTE network for fallback, so you should get high-speed internet in all but the remotest parts of the country. It offers Wi-Fi connectivity for up to 30 devices at a time, allowing you to give wireless internet to a small team of people on the go, while the wireless color touchscreen makes it easy to fiddle with the device's settings and menu options (well… easier than fiddling with buttons, although the touchscreen isn't very responsive). A large 5050 mAh battery sits inside, which, we guess, is responsible for its bulk, although it's also responsible for the claimed 24-hour battery rating, although that obviously gets shorter with more devices connecting to it throughout the day. It's relatively affordable for a 5G device, too.
Simo Solis Lite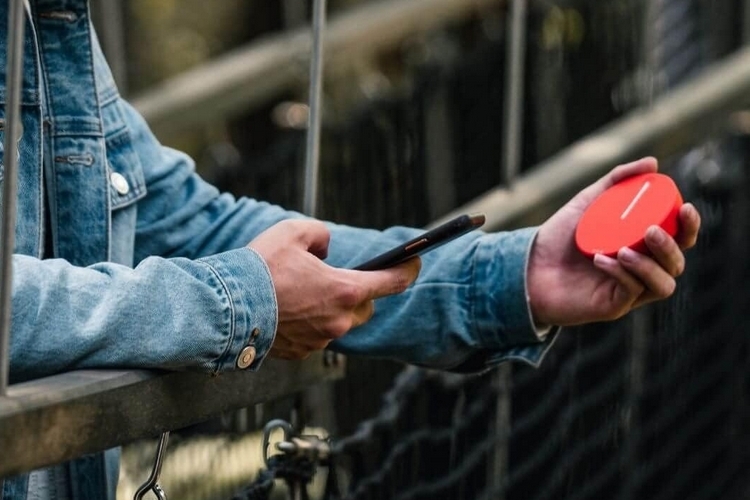 If you need a mobile hotspot for going abroad, you need one that supports as many internal networks as possible. This unlocked model should do just fine, as it supports connecting to any supported network without the need to buy a SIM card. And yes, it works locally in the US, too – just make sure the get right prepaid plan for wherever you plan to use it. You can download the companion Solis WiFi App for a full list of available service plans. It only supports 4G LTE networks, so you don't get to take advantage of 5G speeds, although it does use the outfit's SignalScan technology, which automatically switches to the best available 4G carrier that's supported by its network. The device can handle up to 10 connections simultaneously, while the relatively large 4,700 mAh battery comes rated for around 16 hours of continuous use between charges.
Inseego MiFi X Pro 5G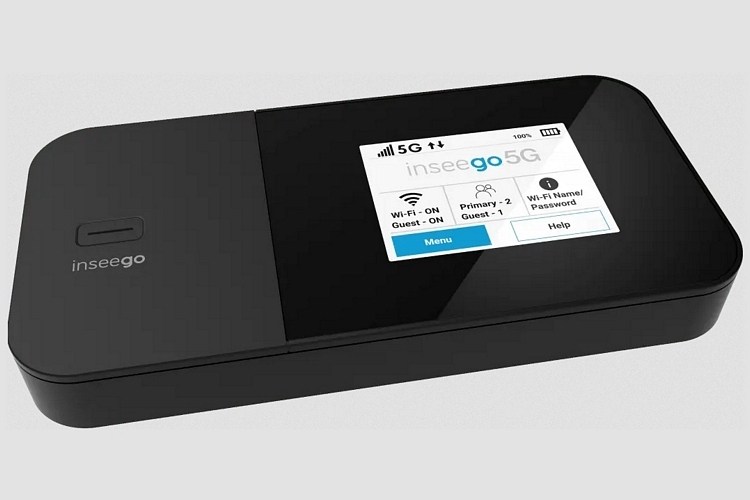 This mobile hotspot supports T-Mobile's 5G and 4G LTE network, so you get to enjoy high-speed internet on the go, with Wi-Fi 6 allowing it to connect up to 32 devices in its network all at once. It has an Ethernet port, which you can use in place of the hotspot if you want to conserve power, while the large 5,050 mAh battery should allow it to run for a decent amount of time between charges. There's a very responsive 2.4-inch touchscreen display that allows you to fiddle with the settings, although we still prefer using the companion app, which adds a lot more router-like options for full control over your connections. If you want a mobile hotspot on T-Mobile's network, this just might be the way to go.
Buy from T-Mobile – $264
Inseego MiFi M2100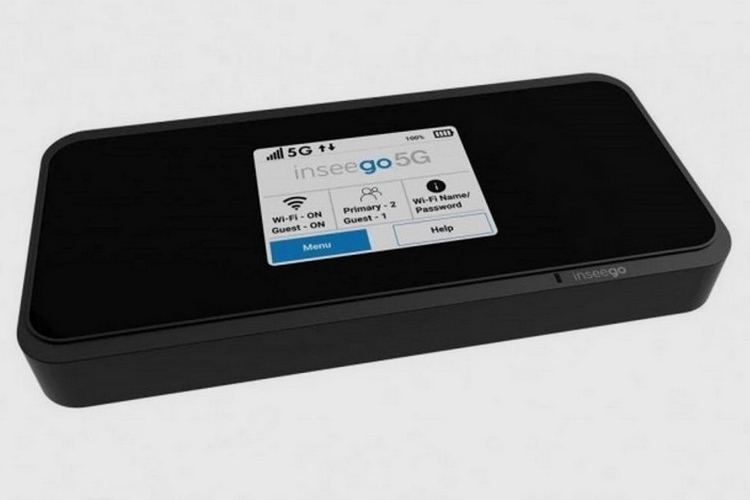 Designed to run on Verizon's 5G Ultra-Wideband network, this device is equipped with Wi-Fi 6, allowing it to connect up to 30 devices simultaneously while facilitating four times data transfer speeds compared to the previous generation. It boasts enterprise-grade encryption, making it suitable for professional use, while a 2.4-inch touchscreen on top makes it easy to adjust and manage settings on the fly. Battery is on the smaller side with just a 3,500 mAh module, although they do offer an optional 8,500 mAh power bank if you want to have additional power on tap.
Netgear Nighthawk M6 5G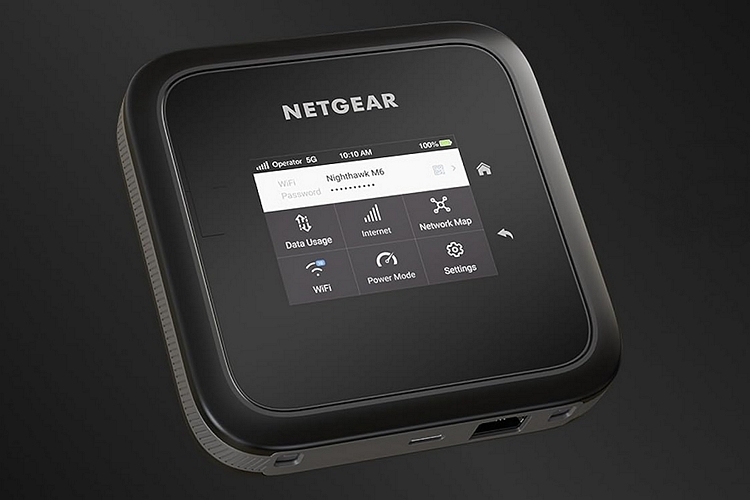 This unlocked mobile hotspot is rated to work best with AT&T and T-Mobile networks, as well as the Google Fi service, although it, technically, should support most active carriers (you'll have to test to make sure, though, if you're traveling). Why is it so expensive? Well, this thing is feature-packed, with 5G connectivity up to 2.5 Gbps, 4G LTE, and Wi-Fi 6, allowing it to support up to 32 simultaneous users on the network, all while supporting wired connections over Ethernet and USB-C. Basically, if you're a heavy data user, this is the device you want to have on tap. The onboard battery is rated for up to 13 hours of operation, while the 2.4-inch color touchscreen on top gives you a clean and detailed interface for managing the device's operations. It comes with antenna plugs, too, allowing you to plug in an external antenna for even better signal pickup.
Netgear Nighthawk M6 Pro 5G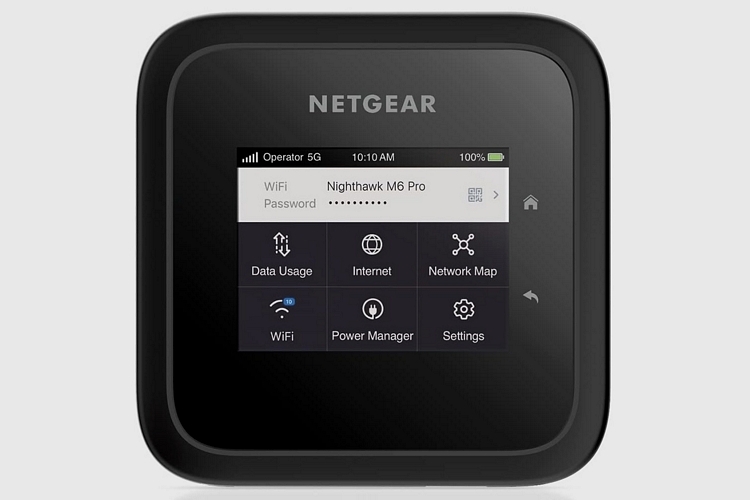 This is, basically, a more premium version of the previous mobile hotspot, with a bigger 2.8-inch color touchscreen, 5G mmWave coverage for 8Gbps speeds, and AX3600 Wi-Fi 6E, so it supports up to 32 devices. It's got a coverage area of 1,000 square feet on battery power (2,000 square feet when not running on battery power), by the way, so you can keep it in one place while moving around without losing connection to the Wi-Fi network. This hotspot has everything else the regular M6 has, from the wired connectivity support (USB-C and Ethernet) and external antenna support to the 13 hours of battery life and unlocked design that lets it support carrier networks in over 125 countries to keep you connected during travel.
Buy from AT&T – $459.99