Windows 11 2022 Update Begins Rolling Out Globally
This site may earn affiliate commissions from the links on this page. Terms of use.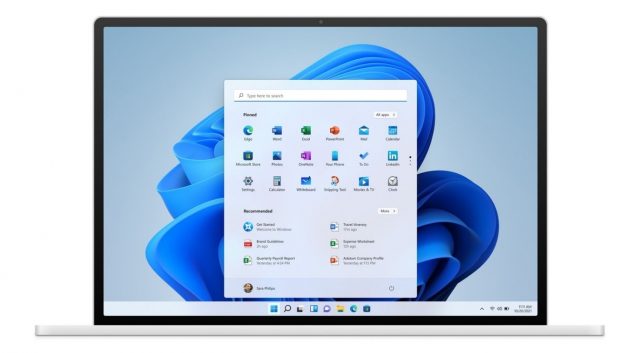 Microsoft's big 2022 Windows 11 update has been in testing for the last few months, but the wait is over (and right on time). The 2022 Windows 11 Update, formerly known as 22H2, is rolling out to devices now with a raft of features, fixes, and modifications. Some of these are big, including functional changes to the Start menu and taskbar, but there are also plenty of little tweaks and patches throughout the new OS version.
Windows 11 brought a totally new Start menu, and it dropped a lot of functionality from the old menu. A little of that is returning with the Windows 11 2022 update. You'll finally be able to create folders in Start for better organization of the apps you use all the time. It even lets you fill up the Start menu with more of your apps and folders by changing how many recommended items will appear.
Another big and long sought-after change is the ability to drag and drop items on the Taskbar. It was bizarre to see such an intuitive feature dropped in Windows 11, but now you can once again drag icons and items to the Taskbar to open or pin them. The Taskbar overflow feature is here as well. It's easier to drop your open apps into Snap Layouts. Now, when dragging windows around, a pop-up snap manager will be at the top of the screen. Just drop your window on the layout you want, and it'll zip right over there.
There's one overdue feature that you're going to have to wait a little longer to see. While the 2022 Windows 11 update technically has support for the new tabbed file explorer, Microsoft isn't finalizing this feature until sometime next month. There will probably be hacks to enable it early, but it's not that long of a wait.
As with all Windows updates, this one will present itself eventually with no action on your part. However, you can head into the Windows update settings and manually check for the update. It should be visible to everyone soon, but there's another option if that doesn't work. The Microsoft Installation Assistant can always grab the latest version of Windows 11 and upgrade your machine — it already lists 22H2. Those still languishing on Windows 10 will get a 22H2 update in the coming weeks, but that won't have most of the new features from the Windows 11 release.
Now read: