AMD Confirms Vapor Chamber to Blame for Radeon 7900 XTX Overheating
This site may earn affiliate commissions from the links on this page. Terms of use.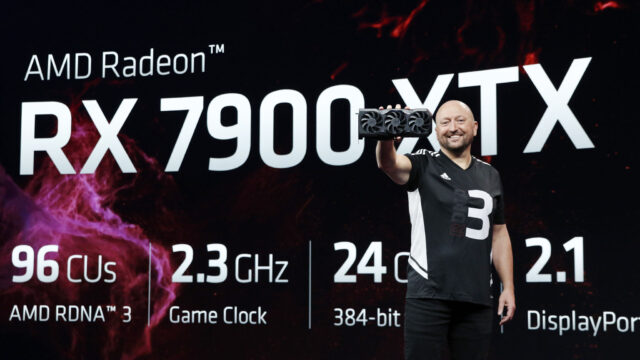 (Photo: AMD)This year's high-end GPU launches have been a bit rocky. First, there was cable-gate on the Nvidia side of the fence. That was followed by junction-gate for AMD, where some of its new flagship GPUs were hitting the 110C junction temperature. This resulted in thermal throttling, increased fan speed, and some angry early adopters. Various internet sleuths dug into the issue over the holiday break, but we've been waiting for confirmation from AMD on the exact cause. Along with that, we've also been curious to hear about a possible remedy. AMD has finally confirmed what we expected: It's an issue with the vapor chamber.
AMD SVP and General Manager of the Radeon group spoke with PCWorld's Gordon Mah Ung at CES about the ongoing controversy. Though the video is not heavy on details, he confirms that the company has spent two weeks investigating the issue. He says AMD was focused on three aspects: safety, performance, and the root cause. For safety, he says there is no issue there at all. That's seemingly a reference to Nvidia's issues with melting 12VHPWR adapter cables. In other words, even if the Radeons get to 110C, nothing will catch on fire. For performance, he confirmed it did impact performance. That's pretty obvious, as that's the definition of thermal throttling after all. He described it as "a small delta," which seems pretty charitable.
He said the company needed to "root cause" the issue. For that, he confirmed it is a "small batch" of XTX cards designed by AMD that don't have enough water in the vapor chamber. This is the exact outcome De8auer predicted after his most recent testing. He came to that conclusion after tilting the GPU from vertical to horizontal and then back to vertical during testing. Once the GPU was rotated horizontally, it experienced 110C temperatures, and rotating it back did not resolve it. This pointed to a malfunction in the design of the vapor chamber, which shouldn't depend on orientation to function normally.
As far as the next steps go, Herkelman says anyone affected can contact the company they bought it from to get a replacement. That includes both AMD and its partners who make reference cards. However, a Redditor posted that they tried this and were told no inventory was available. Even worse, there might not be any for "several weeks." We emailed AMD asking for clarification on this, but as of press time we have not heard back.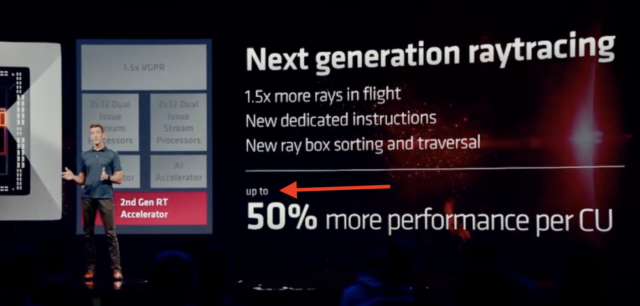 Finally, Herkelman also apologized to Radeon fans for the company's marketing for the 7900 series. The company has received some negative feedback on Reddit and in reviews for using the phrase "up to" in several slides. Herkelman says the company has heard the criticism and will no longer do that. He said for the next launch it will provide accurate numbers and not raise expectations beyond reality.
Overall, despite AMD's assurances that it is an issue that only affects a small number of users, it's still a black eye for the company. It's long been the underdog in the GPU world compared to Nvidia. The latest figures show AMD with just 10% market share compared to Nvidia's 86%. As Herkelman says in the video, AMD has to do better if it wants to change that.
Now Read: