Arcade1Up Wheel Of Fortune Casinocade Deluxe Brings A Slot Machine To Your Arcade Collection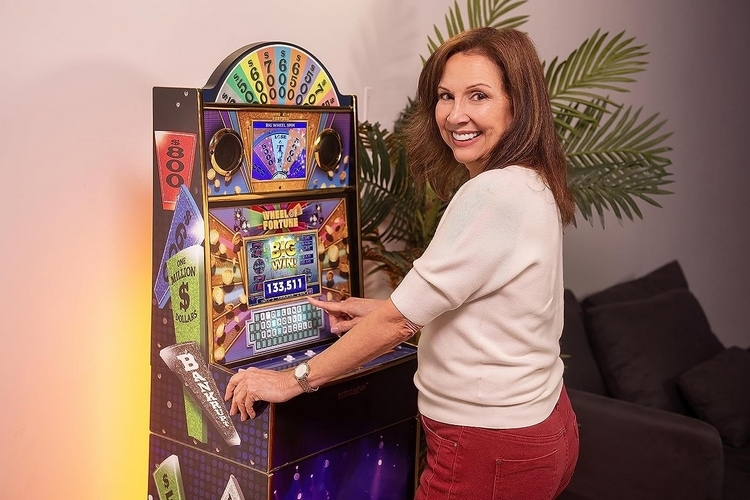 Since they originally came out, Arcade1Up's three-fourth size arcade machines have become arguably the perfect game cabinets for homes. They're big enough to be fun, but compact enough to fit comfortably in most any room of the house. It's the perfect for toy for any retro gaming fan. With the Arcade1Up Wheel Of Fortune Casinocade Deluxe, the outfit is looking to bring their arcade rigs to an entirely different fanbase.
Instead of arcade shooters, fighting games, or classic sports titles, the new game cabinet is loaded with games straight out of casino slot machines, allowing you to bring a slice of Vegas to your humble abode. That way, you can bring out the drinks and mash that Spin button with all you can muster all night long just like at the local slots, except without having to drive home with your bank account a couple grand lighter.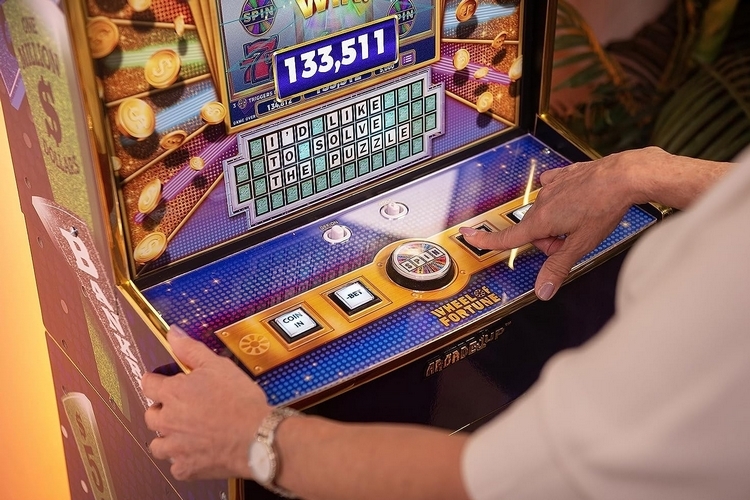 The Arcade1Up Wheel Of Fortune Casinocade Deluxe has a game cabinet measuring 63.4 x 18.8 x 17.2 inches (height x width x depth), so it's a standard three-fourth size rig, albeit with a top marquee that's a bit taller to accommodate that wheel graphic. It's covered in a colorful Wheel of Fortune graphic all over the cabinet, making it look like it absolutely belongs in rows upon rows of festive-looking slots at your favorite casino.
It comes with two LCD screens: a 10.1-inch touchscreen where the game cabinet's screen usually is and a smaller 8-inch touchscreen where the light-up marquee is normally located. We're not sure how many of the included games actually utilize the second screen, but this definitely makes the typically simplistic slots games feel a little more complex. It also comes with surrounding lights around the screen to bring that festive, cheerful light show that makes slots so irresistible to many.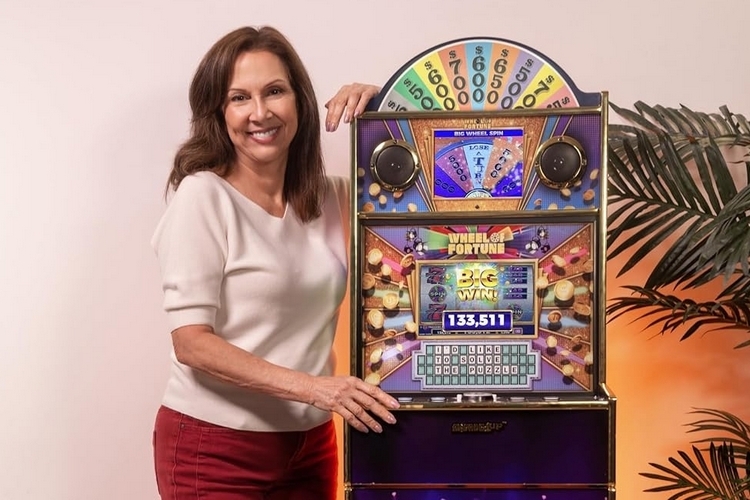 The Arcade1Up Wheel Of Fortune Casinocade Deluxe doesn't have the usual joystick and action buttons combo found in the outfit's other arcade machines. Instead, it has staple slot machine controls, such as a big Spin button in the center and smaller betting buttons to each of its sides. Flanking the smaller screen on top are a pair of speaker grilles, ensuring it will blare lively casino sounds to keep you engaged during play. The best part, of course, is that you don't have to feed it any money or tokens to play, allowing you to bet millions each spin without any actual worries.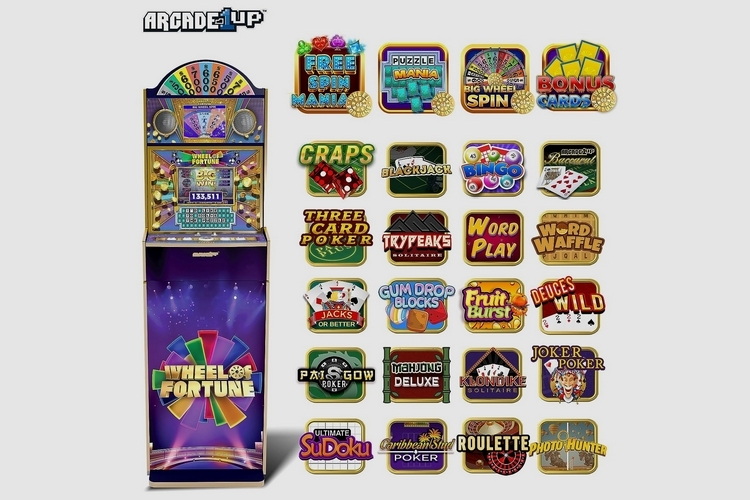 Out of the box, you only get access to four games, namely Wheel of Fortune Puzzle Mania, Wheel of Fortune Big Wheel Spin, Wheel of Fortune Bonus Cards, and Wheel of Fortune Free Spin Mania. However, you can earn Gems in the games that you can use to unlock 20 other games, namely Baccarat, Bingo, Blackjack, Caribbean Stud Poker, Craps, Deuces Wild, Fruit Burst, Gum Drop Blocks, Jack or Better, Joker Poker, Klondike Solitaire, Mahjong Deluxe, Pai Gow poker, Photo Hunter, Roulette, Three Card Poker, Tripeaks Solitaire, Ultimate Sudoku, Word Play, and Word Waffle.
The Arcade1Up Wheel Of Fortune Casinocade Deluxe is available now.