HP Spectre Fold Transfoms From 12.3-Inch Laptop To Gigantic 17-inch Tablet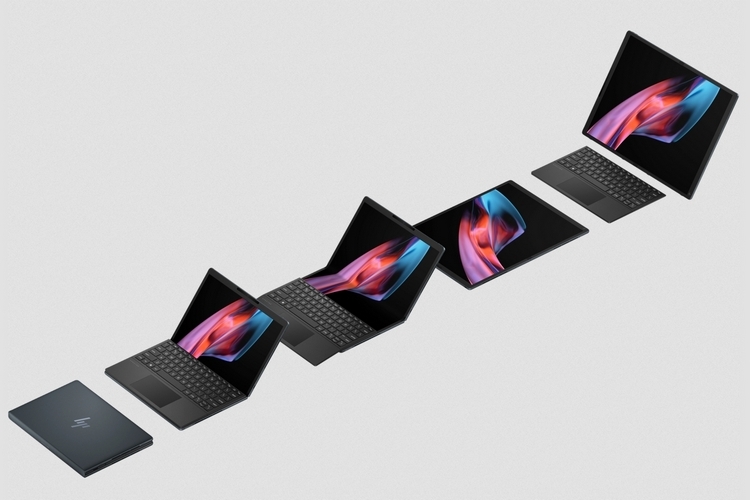 We've had folding phones for a while now. Sure, they still have their share of problems, but we've been seeing more and more people use them. As such, it's probably a good time to start selling laptops with folding screens, too, especially when they look as good as the HP Spectre Fold.
A convertible laptop, it can be used as a 12.3-inch laptop for those who like to keep things compact, a 17-inch computer for those who want a more desktop-like feel, or a 17-inch tablet if you want to tap and swipe on something bigger than an iPad Pro or one of Samsung's giant Ultra tablets. Granted, it's not your typical tablet with its oversized frame (it's going to be hard to hold with one hand) and unusual aspect ratio, but it definitely makes for an interesting device for folks who enjoy working on convertible laptops.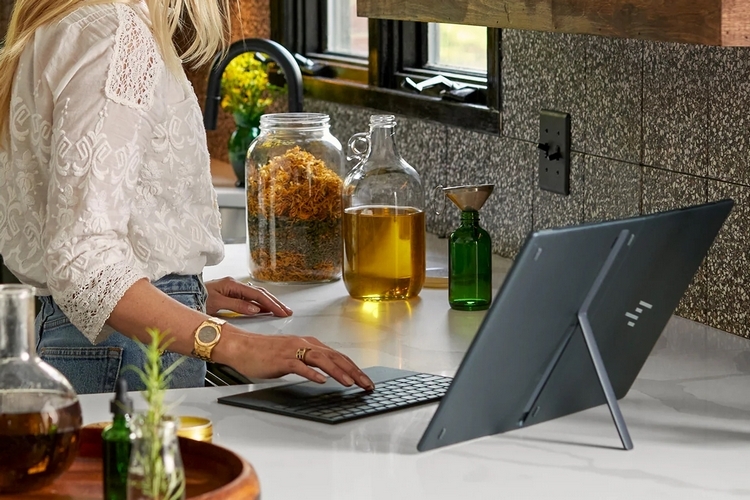 The HP Spectre Fold can be used as a traditional laptop with the upper half of the screen serving as the 12.3-inch monitor and the keyboard/trackpad sitting right on top of the monitor's lower half. Yes, you're tapping a keyboard on top of the monitor, which does not inspire much confidence, especially if you're the type to tap on those keys with a little more force. Slide out the keyboard section to get full access to the giant screen, which you can then unfold to use as a 17-inch touchscreen tablet. A Kickstand at the back of the monitor lets it stand upright on the desk, allowing you to use it like a 17-inch monitor for a desktop-like experience.
The 17-inch OLED monitor comes with 2.5K resolution (1920 x 2560 pixels), 500 nits of brightness, and 99.5 percent coverage of the DCI-P3 color space, so this is a pretty premium display. There's a built-in 5MP webcam right on the monitor, which comes with some neat AI tools, including auto-framing, background blurring, temporal noise reduction, and tone enhancement. There's also a privacy camera switch, so it's easy to turn off the camera, and integrated dual-array microphones, with a mic mute button right on the keyboard.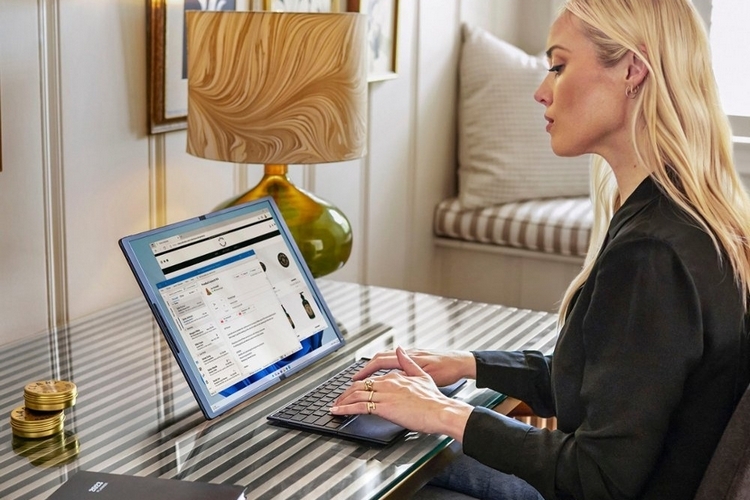 The HP Spectre Fold houses a 4.7Ghz Intel Core i7-1250U processor, integrated Intel Iris Xe graphics, 16GB of RAM, and 1TB of SSD storage, so this should make for a powerful productivity machine. It comes with a number of AI features, including the ability to turn the screen off automatically when you walk away to save power, auto-dimming whenever you look away, and a privacy mode that blurs the screen when someone is behind you. Yep, the darn thing's pretty cool.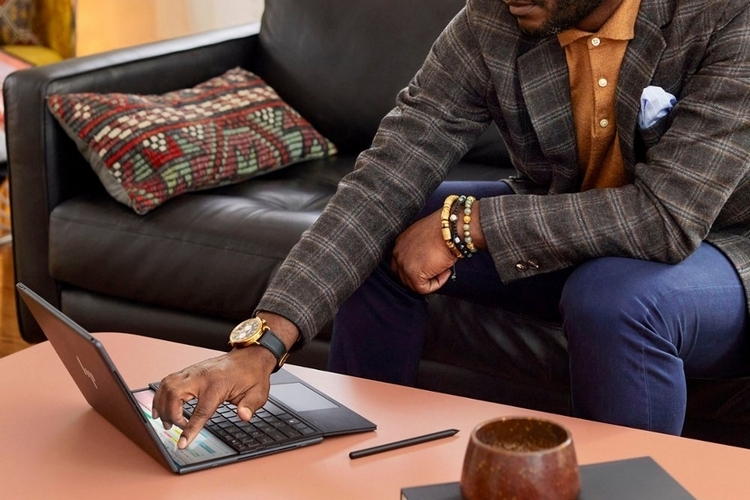 The keyboard isn't physically connected to the monitor, by the way, instead only pairing via Bluetooth, so everything is, basically, installed inside the monitor. For tablet use, it also comes with HP's MPP 2.0 Tilt Pen, which can be charged wirelessly to keep things convenient. Other features include a battery rating of 12.5 hours, Bang & Olufsen quad speakers, and Wi-Fi 6E. When folded, the whole thing measures 10.9 x 7.5 x 0.8 inches.
The HP Spectre Fold will go up for preorder starting Thursday, with an October release date. Price is $5,000.
Check It Out