PCIe 5.0 SSDs Debut at CES 2023 But Aren't Ready for Prime Time
This site may earn affiliate commissions from the links on this page. Terms of use.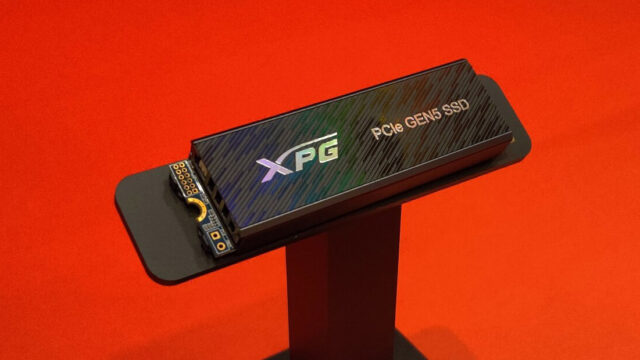 (Photo: John Burek/PCMag)We've been anticipating the arrival of super-fast PCIe 5.0 SSDs for ages now. As with previous advancements in the spec, going from Gen 4 to Gen 5 includes a doubling of bandwidth. That means going from roughly 7GB/s transfers all the way up to 14GB/s, which would be an astonishing leap. Since both AMD and Intel's next-gen platforms are launched and in consumers' hands, it was expected that CES 2023 would include a bevy of PCIe 5.0 SSDs. It's the perfect time, and venue, after all. However, that was not the case, as only a handful of drives appeared and none were ready to ship. This leads to an unfortunate conclusion: the drives are just not done yet.
Our friends at PCMag were on the show floor documenting this phenomenon. One of the most obvious examples came from XPG. It was showing off its latest SSD, which was named — you guessed it — PCIe Gen 5 SSD (see image above). The XPG drive was listed as offering up to 14,000MB per second sequential read speeds, which is as fast as it gets. Though its cooling apparatus appears to be just a bit thicker than usual, it is actually an active cooler: There's a tiny fan sandwiched between the drive and the top layer. As we noted previously, PCIe 5 SSDs will run hot and that might require more extravagant cooling than what we've seen with PCIe 3 and 4 drives.
One drive that encapsulated the cooling issues facing these drives is the Aorus 1000 Gen5 SSD from Gigabyte. Though it was not shown running tests at the show—another indication of its need to bake a bit longer—it offers 12,000MB/s reads and 10,000MB/s writes. The massive heatsink is called Thermal Guard Xtreme and the company says it's optional. It's unclear if the cooler would prevent throttling, or provide any performance gains.
MSI also showed off its upcoming Spatium Gen 5 SSD as well. It offers the same performance as the Gigabyte drive but includes a vapor chamber cooling solution instead of a cooling tower. The vapor chamber passes the heat to an aluminum fin stack that sits atop the drive. MSI didn't say when this drive would be available, only mentioning Q2 as a possibility.
As PCMag mentions, none of the companies at CES would say when the drives would be available. Also, industry behemoths WD and Seagate didn't have anything to show to the public, which isn't a good sign. We think another factor is the standard isn't 100 percent supported by Intel yet. On its Z790 chipset for Raptor Lake, it's only committed to using PCIe 5.0 for graphics. However, its partners can choose to split those 16 lanes into x8 for the GPU and x8 for storage if they choose to do so. Still, neither the RTX 40-series nor the Radeon 7900 series are PCIe 5.0 GPUs. And though AMD's X670 platform mandates PCIe 5.0 for storage, there are still no drives for it, as evidenced here.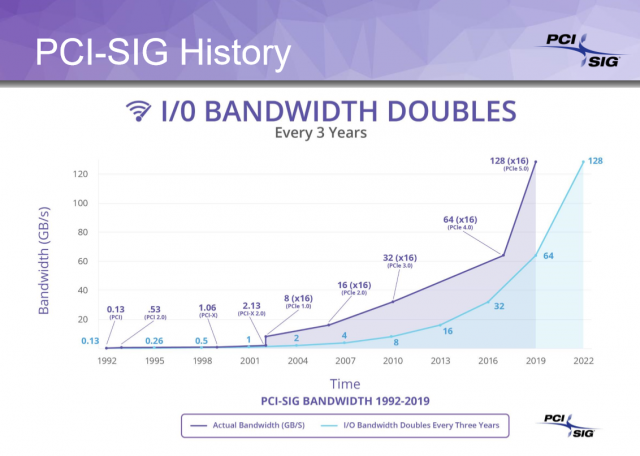 It seems like the arrival of ultra-fast SSDs for our next-gen builds has been greatly exaggerated. It will probably be another six months, at least, until we see drives shipping in volume. Even then, it's unclear if their price and performance gains in the real world will be worth it. Most users would likely not notice the difference between a SATA drive and an M.2 drive in the real world. That is unless they were a lot of large file transfers, which isn't typical. Still, we're curious to see what they can bring to the table.
Now Read: