Samsung Patent Hints at Dual-Screen Phone With Rear-Facing, Transparent Display
This site may earn affiliate commissions from the links on this page. Terms of use.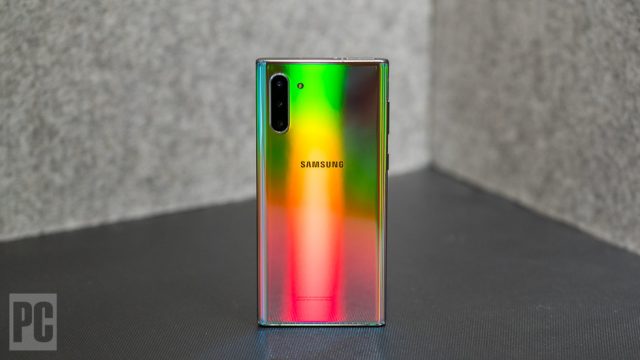 The 2010s were a period of stagnating mobile development, but smartphones are getting exciting again, thanks in no small part to Samsung's exploration of foldable form factors. Phones that fold in half might not be the end of mobile innovation for the South Korean technology giant, though. A new patent application teases a phone with two screens, but unlike the dual-screen Microsoft Duo, this one would have a secondary transparent display on the back.
Samsung filed the patent with WIPO (World Intellectual Property Office) in January of this year, and it was just published late last week. It describes a flat, non-folding phone that looks like any other from the front, but the party is around back in the form of a secondary screen covering almost the entire rear panel.
The patent doesn't mean Samsung is going to release a phone with an invisible secondary screen any time soon — or at all. It just means that Samsung's engineers have developed the basic concept, and this is how they believe it could be implemented.
This would not be the first device with pixels on the back. Who can forget the regrettable Yota Phone with its rear e-paper screen? ZTE also embedded an OLED in the rear glass panel of the Nubia X several years ago. More recently, Xiaomi released the Mi 11 Ultra with a tiny screen on the back next to the camera module, allowing for selfie snaps with the superior main camera array. Samsung itself offers similar functionality in its foldables, which can display the viewfinder on the exterior screen.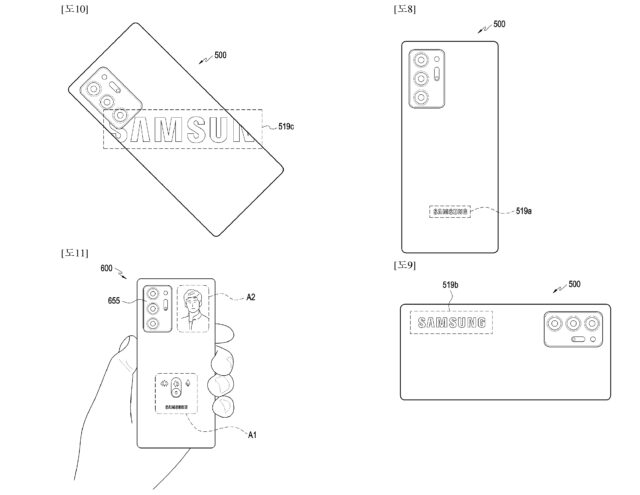 All these devices have a distinct, totally visible screen on the back, but Samsung's patent proposes something that would be invisible when not in use. With the (presumably OLED) matrix embedded in the back of the phone, it could display system controls, notifications, pop-up windows, camera viewfinders, and anything else without taking over the entire space.
Whether or not people want an invisible rear-facing screen is another matter entirely. While the selfie angle has some demonstrable support, the feature may end up as little more than an expensive gimmick. Of course, Samsung has been known to try the occasional gimmick. The original Galaxy Note seemed strange at the time, as did the original Galaxy Fold. Now, Samsung sees foldables as the future.
Now read: