DJI Mini 4 Pro Brings Full Obstacle Avoidance, Better Range, And 4K Slo-Mo To The Compact Drone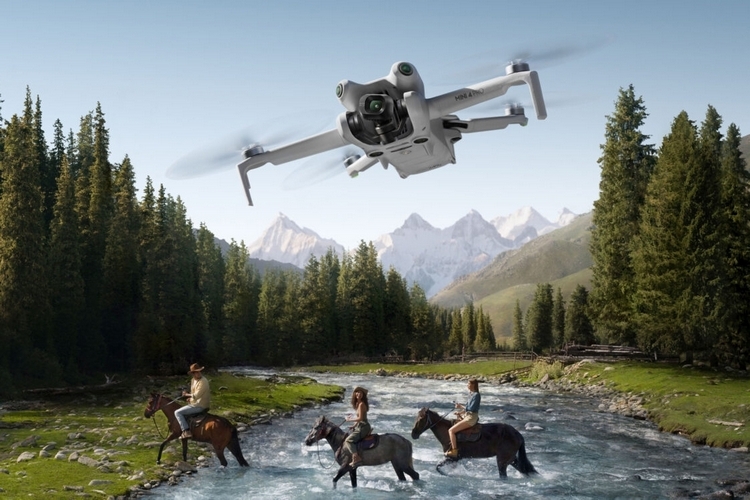 It's not the most powerful drone in DJI's range. However, the Mini Pro line does manage to cram a good load of features, while coming in at a size that allows it to tip the scales at under 250g, exempting it from registration with the FAA and making it just a tad more convenient to own than the standard consumer quadcopter. The miniature camera drone's newest iteration, the DJI Mini 4 Pro, retains those same compact qualities, all while bringing a number of upgrades that make it even better.
Billed as the outfits "most advanced mini camera drone to date," the device brings the same powerful imaging capabilities as its predecessor, while reinforcing it with improved obstacle avoidance, greater transmission range, and more intelligent shooting modes, among other things. Suffice to say, the best sub-250g drone in the market just got even better, making it the most attractive option for folks who prefer a compact drone for shooting their aerial footage.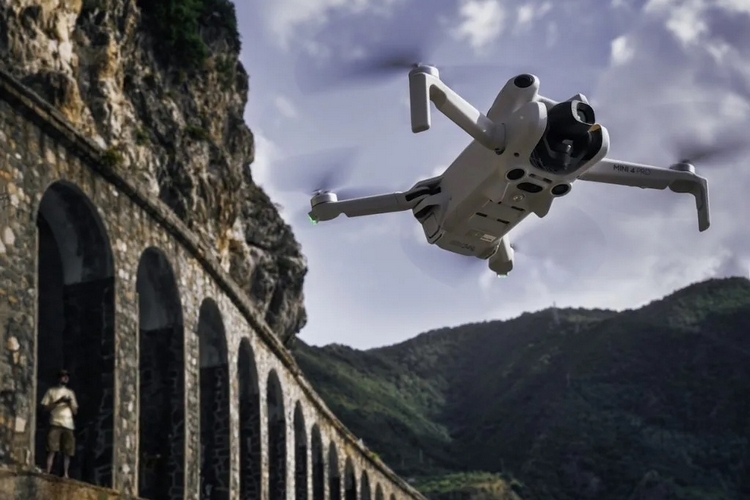 The DJI Mini 4 Pro is equipped with a 1/1.3-inch 48-megapixel sensor with a f/1.7 24mm equivalent lens, 82.1-degree field of view, and dual native ISO. It can shoot 4K HDR footage at 60 fps and slow-motion 4K video at 100 fps in both landscape and portrait orientations, with the camera physically stabilized by a three-axis mechanical gimbal. There's also an enhanced noise reduction algorithm that should help it shoot better images in low light. For photos, it takes 48-megapixel RAW images, with HDR imaging via SmartPhoto mode, scene recognition, and other smart features.
While the Mini 3 Pro already came with obstacle avoidance, it was Iimited to seeing forwards, backwards, and downwards, making it possible to miss obstacles not within those lines of sight. That's no longer the case here, as the drone gains omnidirectional obstacle sensing via multiple wide-angle and downward vision sensors, allowing it to detect and avoid any obstructions from all possible directions.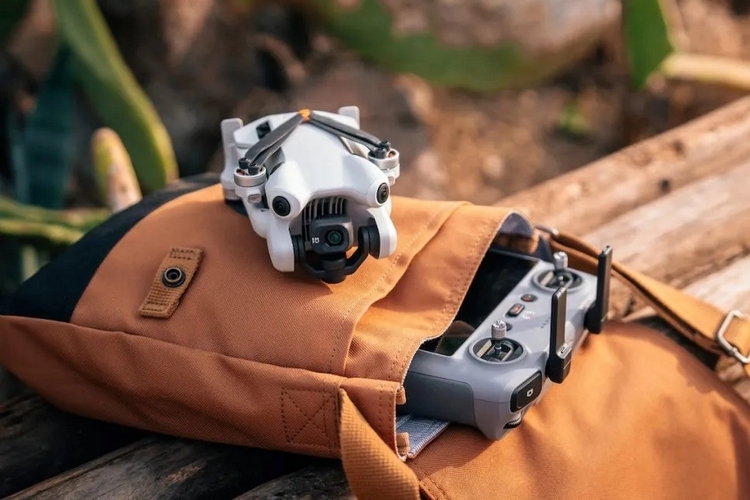 The DJI Mini 4 Pro gets the outfit's O4 transmission technology, which allows users to pilot it at distances of up to 12.4 miles, allowing you to fly further while staying in the same location. It also provides a smoother real-time 1080p fps video feed, with the frame rate newly doubled to 60 fps, although all these mean it won't be compatible with previous controllers (you'll have to use the bundled DJI RC-N2 or the optional DJI RC 2).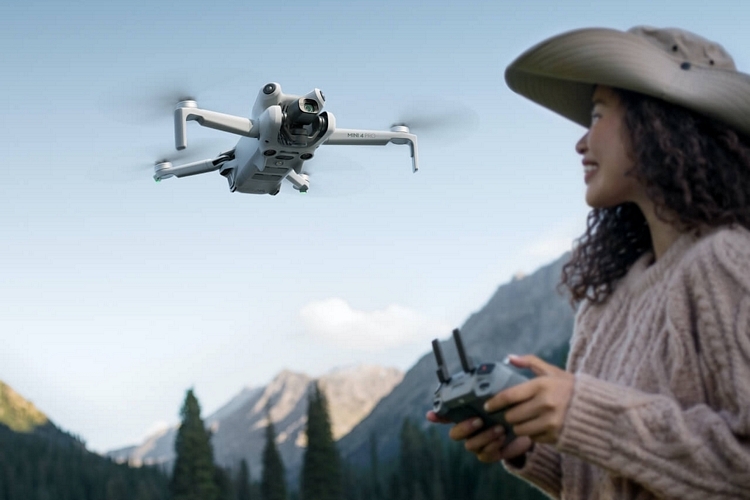 Another big update is ActiveTrack 360, which lets you program the way the camera moves when tracking a subject. This is especially useful when combined with its newfound obstacle bypass abilities, as it's able to track subjects the exact way you want without the unfortunate crashes of its similarly compact predecessors. It gets all the shooting modes from the last-gen Mini, too, including Spotlight, Point of Interest, MasterShots, QuickShots, and more. Other features include a maximum speed of 35 mph (Sport mode), wind resistance up to 24 mph, and 34 minutes of flight time using the standard battery (45 minutes using the heavier Intelligent Battery Plus).
The DJI Mini 4 Pro is available now, priced starting at $759.
Check It Out